Nights at Homestead
Presented by:
The Collection
Category:
Shopping and Retail
Price:
$25
Date:
August 31, 2022 – August 31, 2022
Time:
5:30 PM – 9:00 PM
Address:
80 Dunlop St East, Barrie, Ontario L4M 1A3
Website:
http://www.thecollectioncompany.co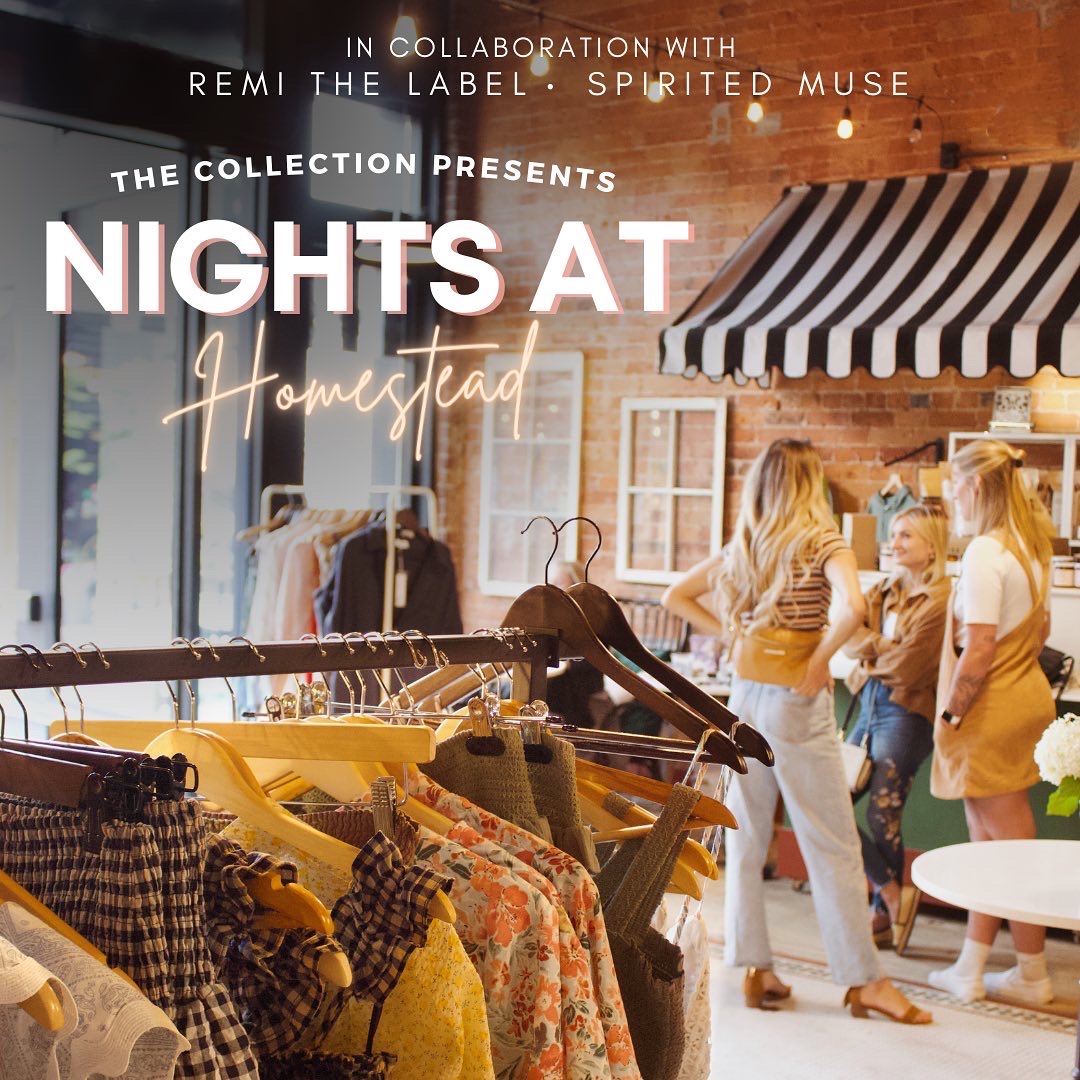 Grab your friends together and enjoy an evening of 'End of Summer!' fun. Shop exclusive brands, enjoy a cocktail and warm-hearted food, take- home goody bags (hello s'mores!) and more!
A completely new way to discover the best in the community, at the trendiest spot in town.
TICKET INCLUDES
– Entry Admission | Drink & Food | Take-Home Goodies | Exclusive Discounts
Dress Code: Summer- Cocktail!
Hosted by The Collection, in collaboration with REMI The Label & Spirited Muse.
Bringing you community connection, exclusive shopping and local fun.
Social Media Links
Get Directions
Homestead Artisan Bakery + Cafe
Other Events
No Similar Events Found